Tons of nail and hair salons are missing out on this free service by yelp. It costs nothing because it comes with your yelp account. There's a learning curve on how to use this but for the most part if you know how to take pictures of your food, you can do this 🙂 . There are older nail technicians who are still not "tech savvy" so teach them how to use this.
In my shop, I'm using an ipad, laptop, and a cellphone. On top of that I have an Amazon Echo, which my customers get a kick out of it.
Jason: " Alexa bring me back to the stone-age with pizza, I don't like all this technology"
Alexa: "Sorry I don't know that and you're stuck in this century Jason." 
**Unplugs Alexa**
Yelp will actually move your listings higher up if you have this system. I do not have enough information on how this works and will be on another blog post in a later future. Let's just assume yelp's algorithm will know when you're using the system and will bump your salon because you're active.
Most of these customers will be millennials just like myself because we are in that tech-savvy age group. Not sure if grandma will book through yelp but who am I to judge because these days we do not know.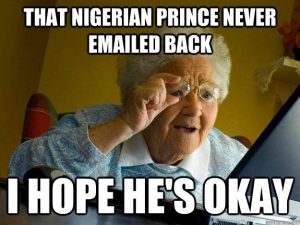 I'll show you what I did here…
Let's assume you already have a yelp account. If you do not follow this link to yelp https://biz.yelp.com/ . Make sure to claim your page with a separate account, again I'll write a blog post about this in the future.
Go underneath your settings: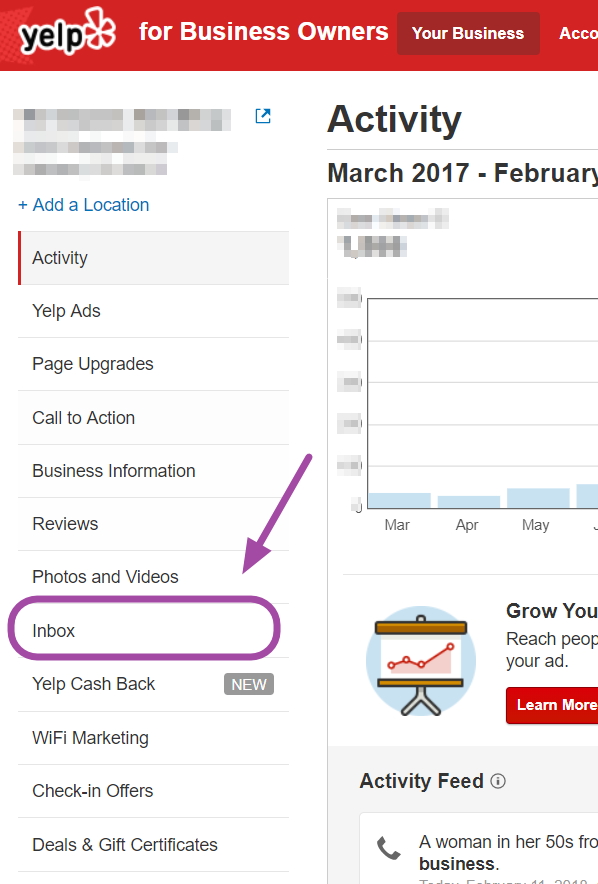 Make sure to enable this setting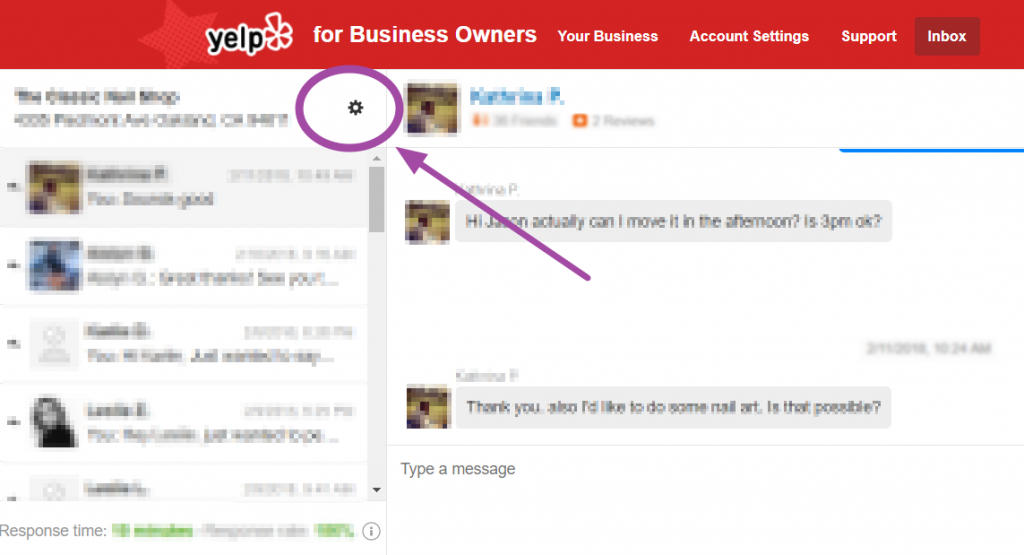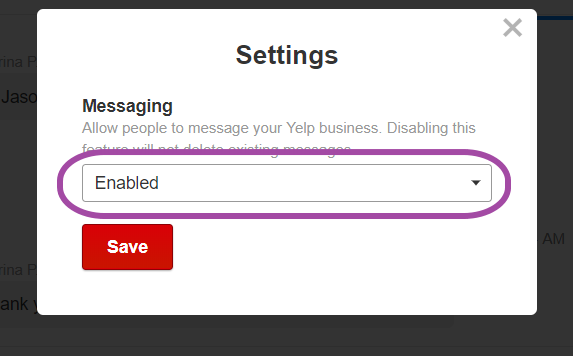 Cha-Ching! This is where the appointments come in. It will take you probably a few days to a few weeks to get this set up. This will enable the yelp make an appointment tab as seen below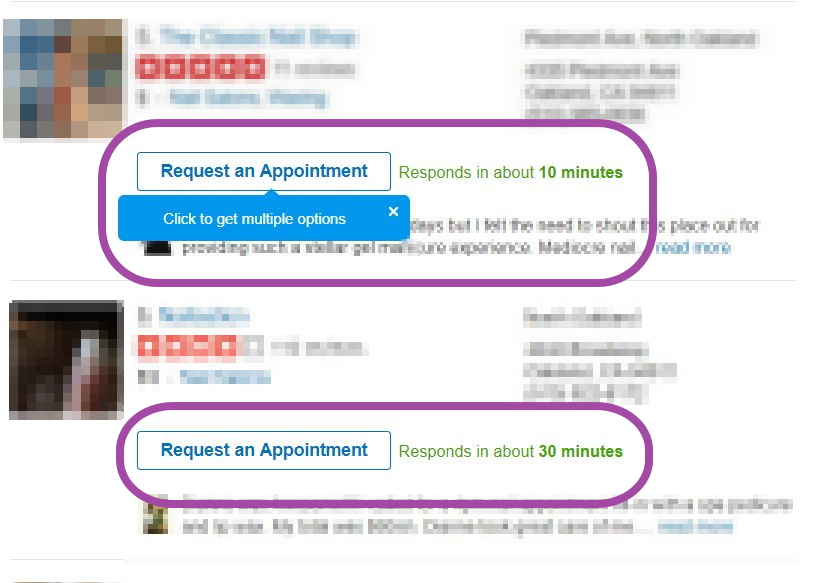 This is what it will show up on your page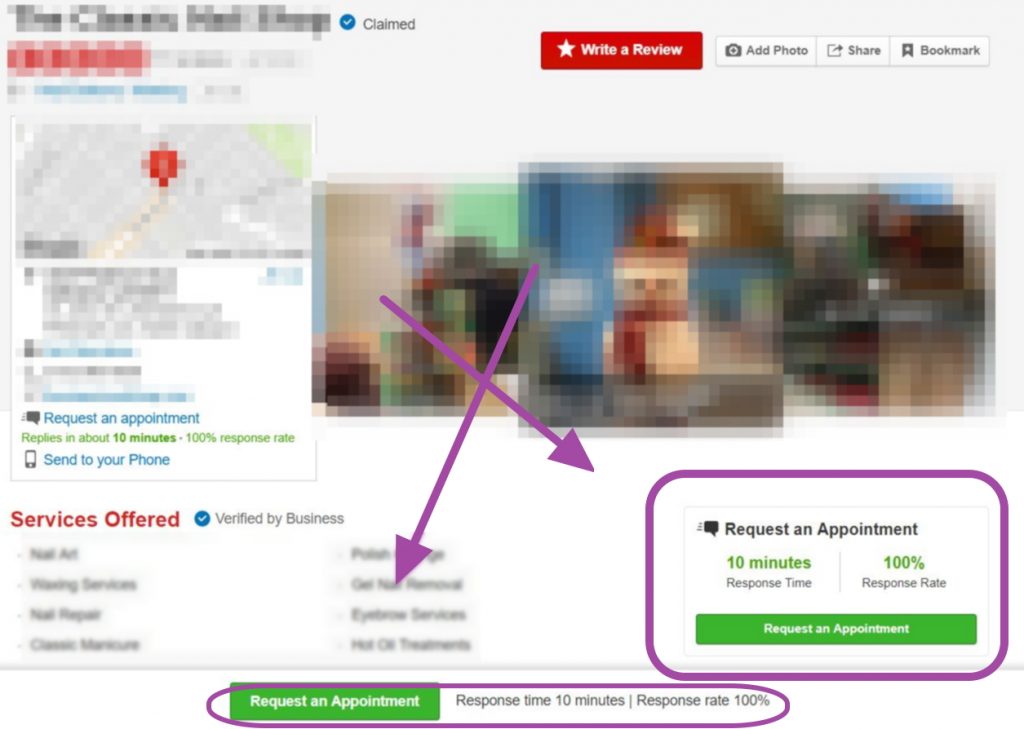 It's as easy as that and you'll get responses in no time. For some reason people would rather schedule the appointments online instead of calling, even though it's easier to call. For some, they might be trying to schedule an appt when they are working so they can't "call out". Others would rather just send out a yelp inbox because it's easier when the app is already open. I can't control where customers book but at least we can add another channel.
Yelp App for Biz
Make sure you install the yelp app for your iphone or andriod device. The browser is not the greatest because there's no notifications and you have to manually refresh the page. Not sure why yelp this is that way but maybe in the future they can have the notifications. Your only bet is the phone app and turn that sucker to max volume so you can hear it ding.
There's push notifications and yelp does send an email to say who inquired.
Andriod: https://play.google.com/store/apps/details?id=com.yelp.android.biz&hl=en
iPhone: https://itunes.apple.com/us/app/yelp-for-business-owners/id936983378?mt=8
Note: In the beginning I had so much trouble remembering which app is for what. I have my personal yelp app and I keep looking for the settings of business but it's in a separate account. 
Drawbacks:
This is where it's not going to look good. The reason is most nail shops don't have a receptionist/cashier to watch the app. I'm fortunate that I'm the guy to do this and I don't work on nails. During operating hours it's very difficult to keep up with this because if you're a small team, no one will have their phone while working. I have the ipad and an extra phone that "dings" when someone will request so I'm on this.
After hours this is linked to my phone so I'm able to book an appointment on the fly. The trick is the respond as soon as you can. This will help with your response rate/time.
Speed is the truly the key.

If you're going to start yelp messaging, you must be active. Otherwise it's a complete waste of time.  Think of it as a text message coming in and you don't reply for another 12 hours. Of course the customer may or may not book with you.
Just a fair warning, keeping this enabled may consume your life because you'll be hesitant to keep your phone handy.
Summary
Pretty straight forward because all you're doing is keeping the messaging app online and responding quickly to messages. Funny how I literally received and inquiry as I'm typing this blog post.